Color
is
key
as
communicator
of
your brand.
It represents your
message to your audience, expressing you.
It is the

emotional bridge

,

connecting you and them. 



Color is also frequency, an identifier, and… it is so easy to get lost in the overthink when trying to decide what colors to use. 🤯


But what if finding the right colors for your brand could be fun, entertaining and even help you clarify and connect to your own Brand?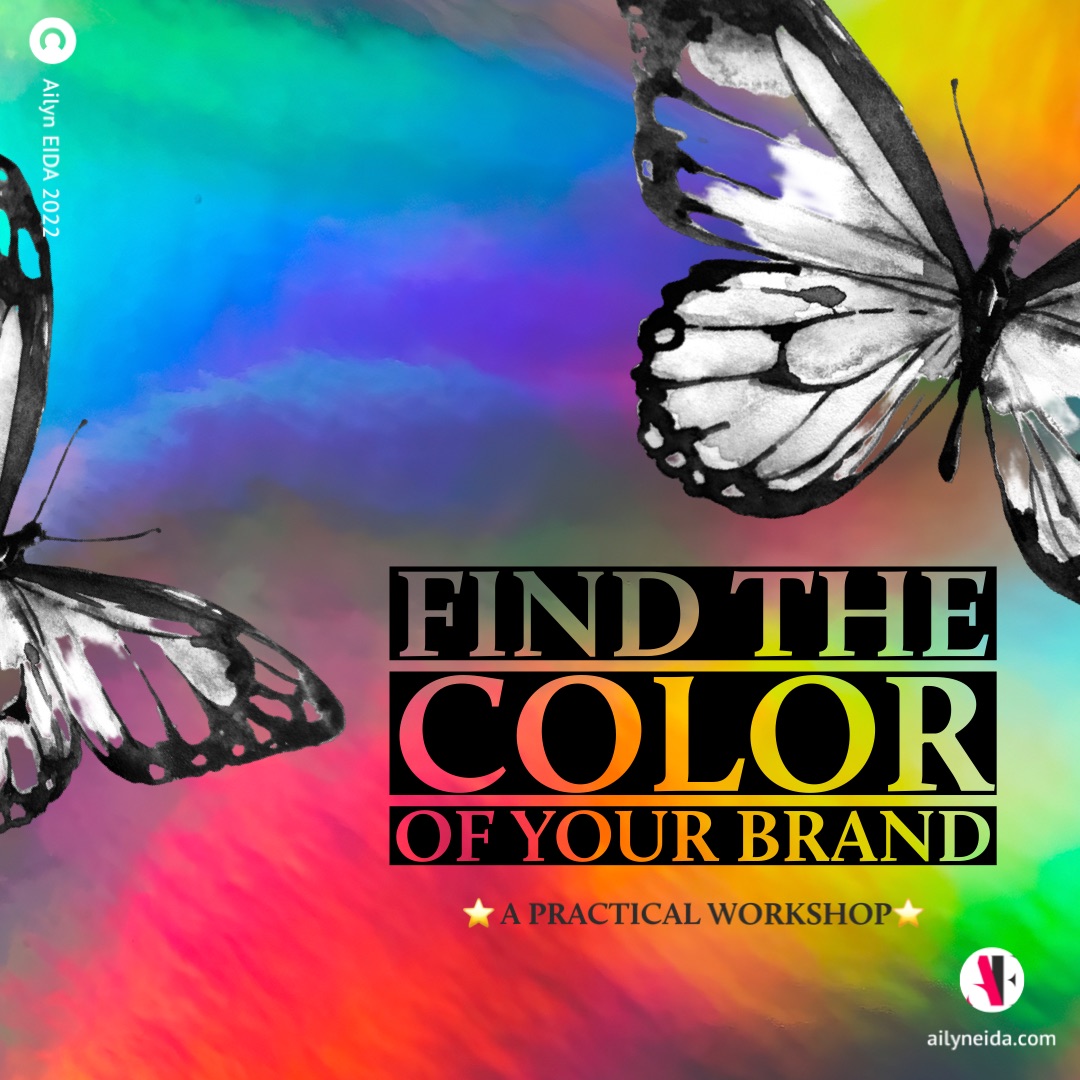 What's included:
THE WORKSHOP: Two-hours of in-depth work (recorded). It is split in parts so that you can move at your own pace.
It will be fun, it might be challenging, it will be safe. It's a learning, growing, working and dancing jam. 
THE WORKBOOK: This is both your playground and your soil. You can use it to follow along, to go further in depth later and as your guiding compass. (It also has lots of good links).
THE RESULT: Your colors of course. In a way that you can use them, with tools and examples of applicability. With an understanding of the codes (HEX or RGB …). And most importantly, with such a connection to the colors that you can immediately start using them in your CANVA (or your ❤️ design platform).
NOT SMALL PRINT:
THE WORKSHOP only works if you do the work.

There will be prep material for you to use, and you might want to take some extra time to do each exercise.

Work is very intuitive, you have to be

in

to connect. Whenever you are doing it, please give yourself the space free of distractions. It will save you time and mind-space, once it is done.
Come with an open mind. Wonder and curiosity are great friends of intuition. 

The Workshop is available ON DEMAND. There is no Live aspect, however I will run Q&A sessions periodically. And as a participant, you will get access to those calls. 


The Workshop will be available from 15 February 2023. You can jump in and catch the

EARLY

🐦

BIRD

discount (included already, valid until 28 January 2023).